President's budget takes aim at familiar farm targets
President Donald Trump likes to talk about how much he "loves our farmers" but his most recent budget once again tries to slash key programs that farmers have long supported and even the president previously supported.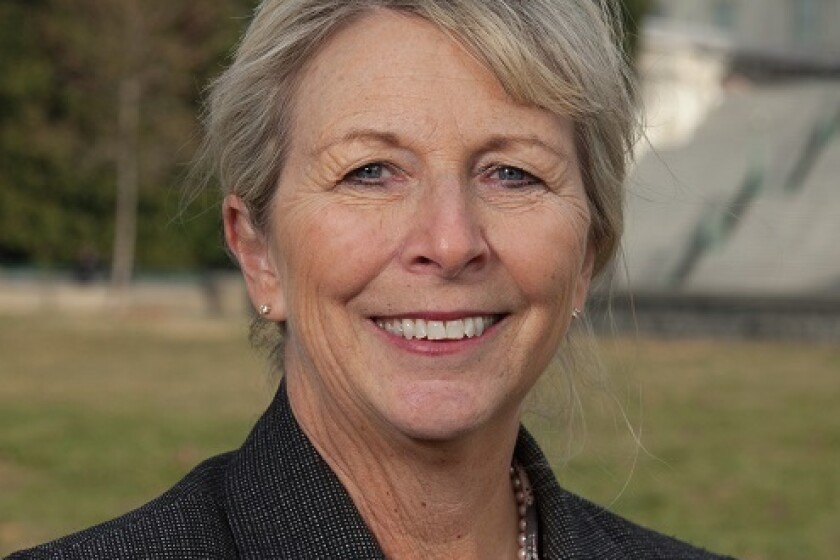 President Donald Trump likes to talk about how much he "loves our farmers" but his most recent budget once again tries to slash key programs that farmers have long supported and even the president previously supported.
The whopping $4.75 trillion 2020 budget proposal calls for nearly a 5 percent increase in military spending, $8.6 billion for a border wall and sharp cuts in domestic programs, including a 15 percent cut in many farm bill programs that the president signed into law less than three months ago.
The budget also calls for making permanent the individual tax cuts enacted by Congress in 2017 and claims to balance the federal budget in 15 years.
The budget has no chance of passing Congress, which controls the federal purse strings, but it gives renewed momentum to those who have long wanted to cut farm programs and crop insurance, key parts of the federal farm safety net.
Crop insurance industry organizations issued a joint statement expressing disappointment that the White House was rehashing previous proposals to cut the program.
"This is a shortsighted proposal that, if adopted, would undermine a critical safety net for farmers when they need it most during this time of increasing economic difficulties and challenges in rural America," the organizations said.
Under Trump's budget, crop insurance would be cut by $26 billion over 10 years, primarily by eliminating the Harvest Price Option, which would save an estimated $22 billion. Another $3 billion would be saved over 10 years by reducing the cap on insurance company underwriting gains to 12 percent of the return on retained premium. A proposed new income eligibility limit of $500,000 a year for producers would trim an additional $641 million.
The current means test for commodity programs, including Price Loss Coverage and Agriculture Risk Coverage, would be lowered from $900,000 to $500,000, the same amount proposed for the crop insurance, to save $1.3 billion over 10 years.
In addition, the budget proposes $9 billion in cuts to voluntary conservation programs; $5 billion in cuts to Section 32 programs that help purchase commodities in times of need; $8 billion in cuts to programs that help ranchers recover grazing lands hurt by drought; elimination of the Rural Energy for America and Rural Economic Development programs; and more attempts to cut the Supplemental Nutrition Assistance Program.
The Trump budget would go beyond previous proposals to toughen SNAP work rules by proposing to require nearly all able-bodied adults up to age 65 to work or be in an approved training program.
SNAP work requirements are currently limited to able-bodied adults who don't have dependents at home and are under 50 years of age. The administration released a proposal earlier to make it harder for states to get waivers from those rules. The FY19 budget proposal sought to increase the top age to 62.
House Agriculture Chairman Collin Peterson, D-Minn., called the budget "a road map for how to make things worse for farmers, ranchers and those who live in rural communities."
"This proposal tells us one of two things: either the White House doesn't understand why these programs are important, or they don't care. What's more, all of these shortsighted cuts are second and third attempts to revisit policy proposals that were rejected in the farm bill negotiations," he said.
"This budget was concocted by a bunch of ideologues who can't see what's clearly going on in the farm economy. The good news is this budget is going nowhere in Congress, where the bipartisan farm bill passed with 369 votes," Peterson added.
In a statement, the top Democrat on the Senate Agriculture Committee, Debbie Stabenow of Michigan, said, "Just months after the President signed the historic bipartisan farm bill into law, his budget proposal rolls back much of this critical support for agriculture and rural America. The steep cuts to the USDA would jeopardize the Department's ability to implement the Farm Bill at a time when farmers are struggling with economic instability and trade uncertainty.
House Agriculture Committee Ranking Member Michael Conaway, R-Texas, applauded the president's proposed boost in military spending and funding for border security and seemed to dismiss the cuts to the farm safety net.
"On agriculture, as the president knows, the farm safety net accounts for less than a quarter of one percent-a rounding error by Washington standards. So, when the chips are down, we must keep our promise to farmers and ranchers and rural America made under the five-year farm bill, and I fully expect the president to be onboard," Conaway said in a statement.
Back at USDA, Agriculture Secretary Sonny Perdue promised his agency would "actively do its part to reduce federal spending.
"We are stewards of other people's money and must be diligent in spending it more carefully than we would our own when it comes to delivering our programs," he said. "At the same time, we will maintain a safety net for farmers, ranchers, foresters, producers, and people who need assistance in feeding their families."
However, Perdue didn't address any of the specific cuts to key USDA programs and seemed to recognize that the budget would negate many of the recent farm bill gains. He recently complained to reporters that the White House continued proposing cuts that were non-starters with lawmakers - limiting the administration's negotiating leverage with Congress.