Is the 'digital divide' narrowing for you?
As our summer travel season ramps up, we'll be driving or flying to at least 10 different states, including Alaska. One of my biggest concerns is the ability to stay connected -- either by finding cellphone service or connecting to my home and of...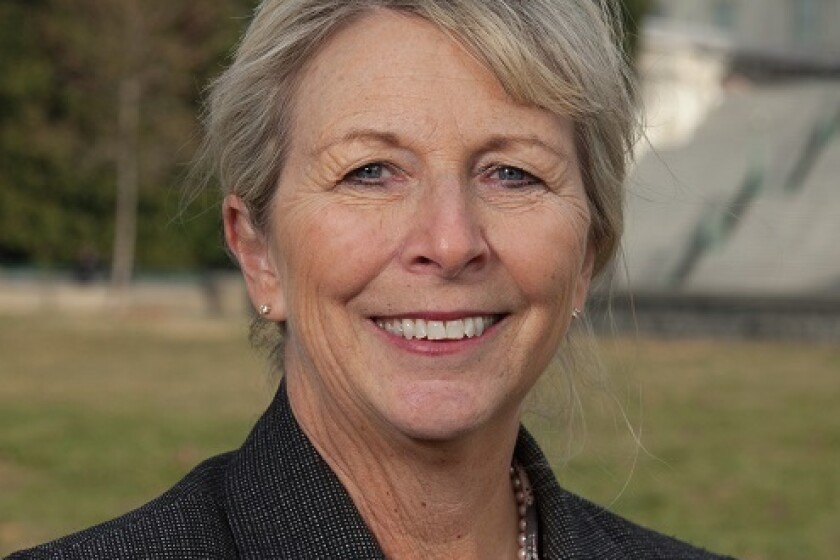 As our summer travel season ramps up, we'll be driving or flying to at least 10 different states, including Alaska. One of my biggest concerns is the ability to stay connected - either by finding cellphone service or connecting to my home and office via high-speed broadband.
My expectations aren't too high for our trip to Alaska, but I was shocked when I drove into my hometown in Iowa recently and my cell coverage dropped completely off. If you have AT&T cell service, you can't make a call in the heart of Marengo, a county seat with a population of about 2,500. It's the same situation in my husband's hometown of Carson, N.D., the county seat of Grant County, with a population of about 250.
But the good news is that some homeowners, including our family members, have been able to connect to high-speed broadband with fiber rolled out from these towns to their farms. And if you know the right folks and turn on wi-fi calling, you can get connected again.
In their annual 2019 Broadband Deployment Report , required by Congress, the Federal Communications Commission had some relatively good news to share regarding the ability to connect to high-speed broadband, including the following:
• The number of Americans lacking access to a terrestrial fixed broadband connection meeting the FCC's benchmark of at least 25 Mbps/3 Mbps has dropped from 26.1 million Americans at the end of 2016 to 21.3 million Americans at the end of 2017, a decrease of more than 18%.
The majority of those gaining access to such connections, approximately 4.3 million, are in rural America.
• Higher-speed services are being deployed at a rapid rate as well: The number of Americans with access to at least 250 Mbps/25 Mbps broadband grew in 2017 by more than 36%, to 191.5 million.
The number of rural Americans with access to such broadband increased by 85.1% in 2017.
• Broadband providers large and small deployed fiber networks to 5.9 million new homes in 2018, the largest number ever recorded.
• Capital expenditures by broadband providers increased in 2017, reversing the declines of both 2015 and 2016.
"We've been tackling this problem by removing barriers to infrastructure investment and promoting competition," FCC Chairman Ajit Pai said in a statement.
But it's no secret that more work remains to be done and the FCC Commissioners were not all in agreement on their report.
Commissioner Mike O'Reilly, appointed by President Barack Obama, is glad more Americans are gaining access to broadband, but is dismayed by the report's reliance on what he calls "purported 'insufficient evidence'" when evaluating fixed and mobile broadband usage.
"Data shows that fixed and mobile service are undoubtedly substitutable for many Americans," O'Reilly said. "Fixed and mobile providers are in fierce competition with one another for customers."
O'Reilly would like to see those markets evaluated together rather than separately.
Commissioner Jessica Rosenworcel said the report deserved a failing grade and was nothing more than the agency patting itself on the back.
"The report will come as news to members of Congress who in hearing after hearing have chided this agency for its inability to deliver the promise of broadband to communities they represent," Rosenworcel said.
She also called for the FCC to update its broadband standards because "technology changes fast.
"It's time for the FCC to adopt a 100 Megabits per second standard and set Gigabit speeds in our sight."
Mike Romano, senior vice president of industry affairs and business development with NTCA - The Rural Broadband Association, tells Agri-Pulse there's a good amount of progress to be recognized in terms of additional investments made by operators in rural areas.
However, "there is certainly a need to do more and continue to advance broadband where it's not but sustain it where it is," Romano said.
NTCA suggested in comments that the FCC should examine not just the availability but the quality of broadband moving forward to support applications such as distance learning and telemedicine.
The broadband community and Congress have long shared concerns about the accuracy of FCC broadband deployment maps. Secretary of Agriculture Sonny Perdue went as far as calling them "fake news."
"Issues with broadband mapping have gotten a lot of attention recently because (the number of Americans without access) could be even higher than what the government says," outreach director for Connect Americans Now, Jon Conradi, tells Agri-Pulse.
A recent Microsoft report questioned the accuracy of FCC's broadband maps.
In December 2018, the FCC launched an investigation into potential violations of mapping rules by service providers in submitting the data, and the challenge process has not yet concluded.
Editor's note: Agri-Pulse Associate Editor Ben Nuelle contributed to this report.
For more news, go to www.Agri-Pulse.com .