When 75% of the time we spend with our kids is done
As older kids grow their independence, they spend less time at home, depending on their parents. Katie Pinke shares her memories of how her mom developed her independence by riding her bike to the grocery store and how her daughters are growing their own interests this summer break.
We are part of The Trust Project.
I recently heard 75% of the time we spend with our kids in our lifetime occurs before they are 12 years old. While I can't find a source to verify the statistic, I can personally attest to the validity of that figure based on the ages of my children — 12, 14 and 24.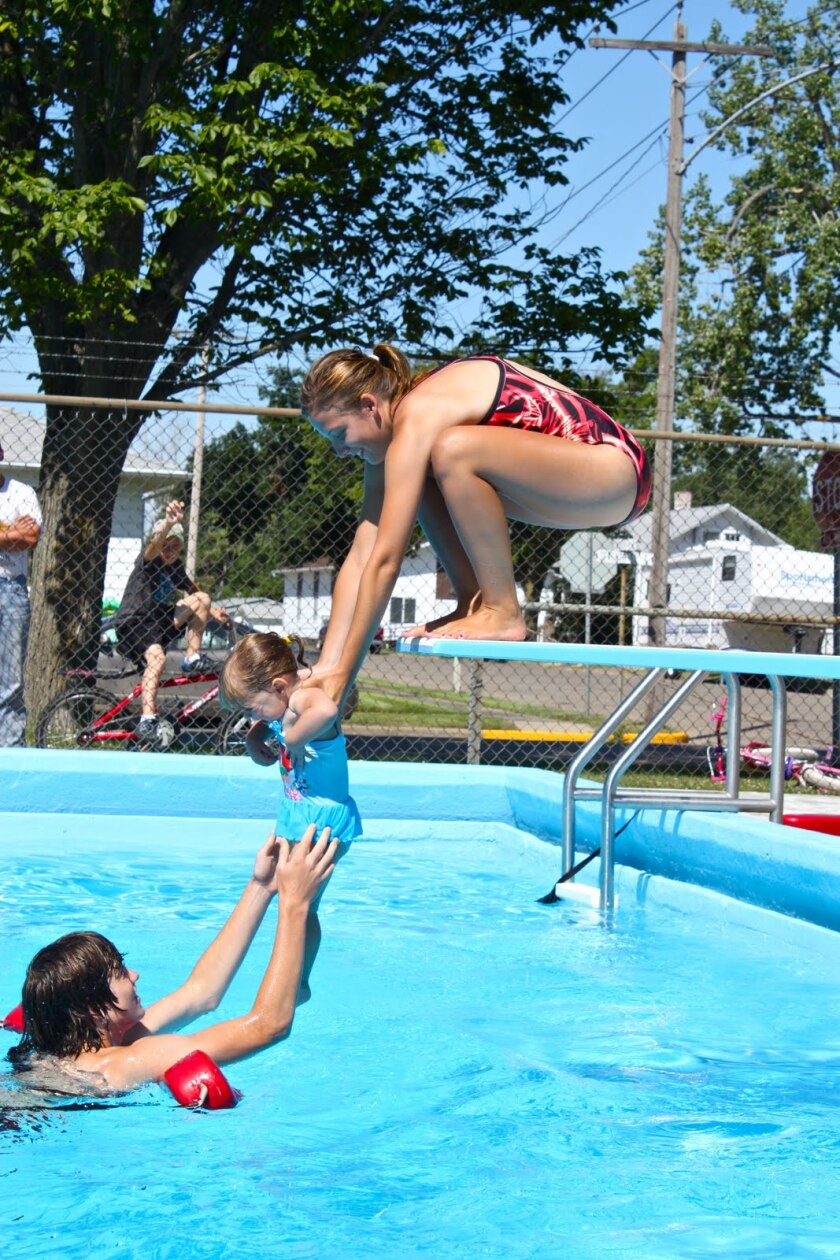 While my daughters still live under our roof, gone are the years they wait for me to take them to the park to play or the pool to swim. They have filled the wall calendar with summer activities, and now I block off weekends for us to have some family time. Raising our oldest, Hunter, from a baby to an adult made me fully realize why parents with adult children crave shared holidays, vacations and any type of visit.
This past week, I reminded them that summer 2022 can be the best one yet. I can relish in this time we're given and be grateful for the young ladies they are becoming right before my eyes. Our daughters both signed up to work at our local church's Bible school. I used to take them to Bible school and serve as a volunteer. Now they're the volunteers, choosing to go on their own.
Summer break means more time to work with their 4-H beef heifers, which means daily trips to my uncle's farm where they're kept. It's 27 miles one way, and while the girls don't drive on their own quite yet, between grandma and me, we've covered the miles.
As my daughters develop their interests and participate in various activities, I've been reminded of my independence when I was their age.
Long before local grocery delivery or services such as Instacart, there was me, on a 10-speed bike riding up 17th Avenue South in Grand Forks, North Dakota.
My mom recently reminded me I was the original grocery delivery service she used.
As the oldest child with three younger siblings six, eight and nearly 11 years younger than me, my mom knew how much I loved independence and riding my pink and gray Huffy bicycle, putting distance between the bike cart carrying my siblings on family bike rides. She tapped into my enthusiasm for bike riding by giving me a grocery list and a check made out to the grocery store, which I put in my empty backpack. I could fit milk cartons, a few staples and, if needed, bread (neatly placed on top) in my backpack, although the best bread comes from my mom's oven.
She also paid me a quarter to empty a folded laundry basket of clothes. Once I collected four quarters, she would give me an extra six cents for tax and I would pedal over to the local Ben Franklin to buy a bottle of Wet N Wild nail polish in a bright, bold color for $1.06 to add to my rainbow collection of nail polish. I'd pedal home and while my younger siblings took naps, my mom painted my toes or fingernails. Eventually, I learned I could do it myself, but not as good as my mom.
Now, I'm the mom who needs someone to empty laundry baskets or do the laundry altogether. I might need to pay more than quarters, but Dollar General isn't too far of a bike ride for nail polish. I bet my girls might be motivated to ride into town to the grocery store for essentials, too.
Here's to a summer of teaching independence while keeping my kids close as long as I can.
Pinke is the publisher and general manager of Agweek. She can be reached at kpinke@agweek.com, or connect with her on Twitter @katpinke.