Science divided U.S. voters in 2020
President-elect Joe Biden seems unlikely to repeat the anti-science tone many policies at the federal level have taken.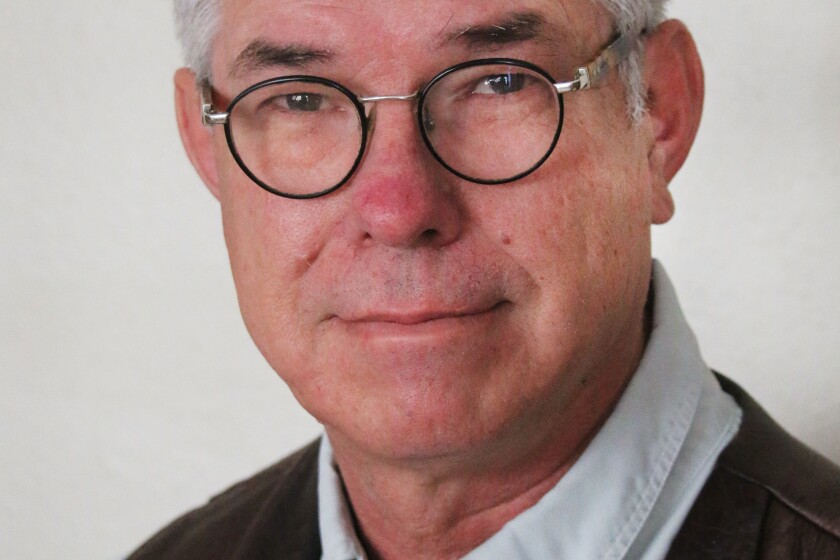 Science.
This was a key flash point in the 2020 presidential race. Former U.S. Vice President Joe Biden narrowly defeated incumbent President Donald J. Trump, who seemed to diminish the role of scientists whose narrative didn't fit his politics.
The science of climate change and public health are two key rhetorical battlegrounds.
Trump had strong strong support in rural areas where farmers rely on the science of agronomy, and where economies rely on science and technology to extract energy from the earth and environment.
Trump prevailed in Florida, a state ravaged by hurricanes and threatened by rising ocean levels — Trump won with 51.2% of the vote, to Biden's 47.9%. Both candidates sought the Hispanic vote — those of Cuban heritage in the south, of Venezuelan heritage farther north. Trump's strong language branded Democrats as "socialist" or even "communist" resonated with Hispanics of Cuban or Venezuelan heritage.
During his career as president and in the campaign Trump displayed sharply mixed views on the status of science. Often in campaign mode, Trump forcefully supported the coal industry and U.S. petroleum interests, while the Democrats advocated a spectrum of policies that downplay coal, fossil fuels. Biden said his administration will fight climate change — increasingly severe weather and coastal flooding. Biden says he'll again steer the U.S. toward carbon sequestration policies.
In an interview on Sept. 14, 2020, California Natural Resource Secretary Wade Crawfoot pressed Trump about climate change and its impact on wildfires raging in that state.
TRUMP: "OK, it'll start getting cooler, you just watch."
CROWFOOT: "I wish science agreed with you."
TRUMP: "I don't think science knows, actually."
Regarding the COVID-19 pandemic, Trump at times called famed epidemiologist Anthony Fauci a "friend." But on Oct. 19, he ridiculed Anthony Fauci — a public servant across several presidential administrations — as a "disaster" and an "idiot" who has been around for "500 years."
The U.S. National Academy of Sciences and the National Academy of Medicine, on Sept. 24, 2020, seemed aimed at Trump. "Policymaking must be informed by the best available evidence without it being distorted, concealed, or otherwise deliberately miscommunicated," the leaders of the two academies wrote. "We find reports and incidents of the politicization of science, particularly the overriding of evidence and advice from public health officials and derision of government scientists, to be alarming."
A report Science magazine about Union of Concerned Scientists branded Trump's track record on science as "abysmal." A survey of federal scientists was somewhat inconclusive but reported "overt and self-imposed" censorship, fear of reprisals, restrictions on attending meetings and communicating research findings." But job satisfaction increased.
"Scientific American" in October for the first time in its 175 year history endorsed a presidential candidate.
Voters in the U.S. Heartland — from Texas to North Dakota and Idaho to Alabama — supported Trump, who waxed in anti-elitist rhetoric, despite his Ivy League education and purported billionaire status.
It is unclear how much a Biden win will affect scientific research or funding.
Greg Lardy, North Dakota State University Vice President for Agricultural Affairs, overseeing research and extension, said federal funding levels for public research in agriculture haven't changed for decades, and the Trump administration didn't improve that "That's unfortunate, because as you look at needs for ag growing population and food security," he said.
One aspect of the COVID-19 pandemic is that it made U.S. and world citizens more aware of where and how their food is produced and processed. "People are more in tune with food security issues in general," he said.
Some scientists are concerned the U.S. could lose some of its leadership role in science to the so-called BRICS countries — Brazil, Russia, India, China and South Africa.
Since the Great Recession of 2008, many states have had to cut back on state funding for research. This has influenced state university scientists to spend more of their time competing for increasingly competitive federal grants, or to seek funding from private sources, which may have more targeted or commercial goals, rather than the long-term greater good.
Cash-strapped state budgets also could reduce the number of graduate students available to populate public institutions and either companies or other organizations beneficial to farming and the rest of American society.