On National Ag Day, we reflect on ag in a changing climate
March 21 is National Ag Day, and the theme is Agriculture: Growing a Climate for Tomorrow. Agweek's March Special Report digs into climate change and agriculture -- the problems and opportunities.
If you're around farm shows or farmers much, you may have heard someone say that farmers are the original environmentalists. They care deeply about the well-being of the land and the things on it, both from a personal as well as a financial side.
And while that's certainly true, it's also true that many in agriculture and more traditional environmentalists have been split on the issue of climate change and the causes for it. In 2017, longtime Agweek reporter Jonathan Knutson received a fellowship from the North American Ag Journalists to attend a convention of the Society of Environmental Journalists. He wrote a story after the convention about the growing evidence for a warming climate due to increased carbon dioxide from human activity . The story noted that many, including many in agriculture, did not buy into the evidence but that perceptions were changing.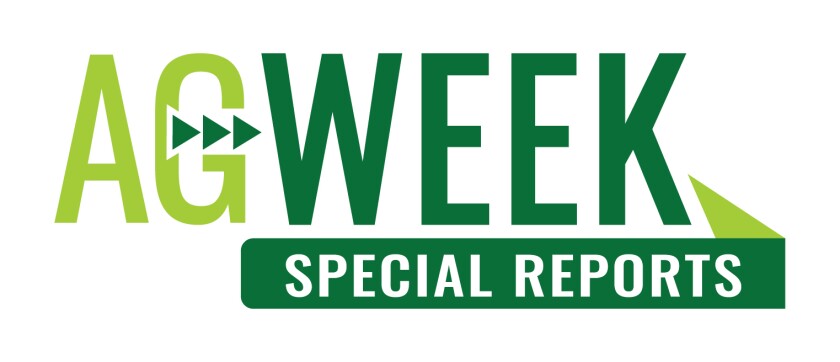 Climate plays an important role in agriculture, and changing — and sometimes more erratic — weather patterns can mean changes for agriculture. But programs addressing climate change also hold opportunity for the industry. We explore what's going on in the climate of the northern Plains, what it means for agriculture and food, and what new climate programs and projects can mean for farmers and ranchers.
Now, nearly six years after that story ran, the 2023 theme for National Ag Day — March 21 — is "Agriculture: Growing a Climate for Tomorrow." The conversation in agriculture has changed.
At the recent Evolution Ag Summit from North Dakota Farmers Union , speakers noted that ag is a major — though far from the top — industry for generating carbon dioxide. But what agriculture also has is a tremendous opportunity to sequester carbon dioxide and change practices to not only reduce the industry's carbon footprint but also to lessen the carbon impact of other industries.
To coincide with National Ag Day — and National Ag Week, which runs from March 21-27 — Agweek's March Special Report is called, "Ag and Food in a Changing Climate." We have stories that look at how climate is changing, at some specific programs aimed at addressing the industry's carbon footprint, federal policies related to climate change, insurance related to climate extremes, how ag businesses are approaching climate change and more.
The National Ag Day essay contest winner this year was Timothy Hill of Orlando, Florida . In his essay, he mentioned a lot of environmentally friendly ag practices that have become pretty squarely mainstream: crop rotation, conservation tillage, cover cropping and precision agriculture.
"By adopting sustainable farming practices, American agriculture is making a commitment to the environment and to future generations," he wrote.
Olivia Lee of Aliso Viejo, California, was the video essay contest winner, and her video succinctly explained things like value chains and potential for gains for farmers who choose sustainable practices. I recommend giving it a watch.
This region has experienced a lot of climate uncertainty in recent years — historic droughts, historic blizzards, floods, derechos, extreme heat and extreme cold. It behooves agriculture to contemplate the National Ag Day theme and think about their resilience to a changing climate and what they can do to live up to their billing as the original environmentalists.
Jenny Schlecht is Agweek's editor. She lives on a farm and ranch in Medina, North Dakota, with her husband and two daughters. She can be reached at jschlecht@agweek.com or 701-595-0425.