The U.S. sugarbeet industry labors to find workers to get sugar processed
From Idaho to Michigan, some sugarbeet companies are having difficulty filling positions.
Sugarbeet industry employers are working hard to find creative ways to attract people to fill their job openings.
From Idaho to Michigan, some sugarbeet companies are having difficulty filling positions. The challenges are the result of a variety of factors: the low unemployment rates, COVID and competition for jobs from other manufacturers, among them.
Finding workers has been a challenge for American Crystal Sugar Co. for several years, but was exacerbated by the COVID-19 pandemic, said Ben Doyle, American Crystal Sugar director of workforce development.
The reasons that it's difficult to find employees varies, depending on the factory's location, Doyle said. American Crystal Sugar, which is based in Moorhead, Minnesota, has factories in Crookston and East Grand Forks in Minnesota, and in the North Dakota cities of Hillsboro, Grand Forks and Drayton.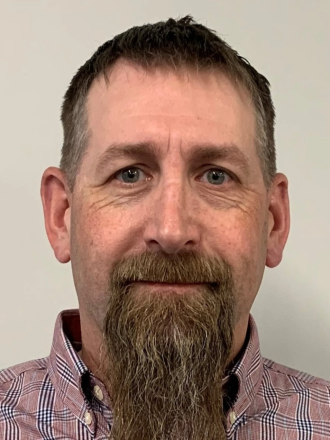 Competition for industrial jobs is heavier in Moorhead, which, together with its sister city, Fargo, North Dakota, has a larger population and more jobs available than the other cities that have factories, Doyle said. On the flip side, hiring professional positions is more difficult in the company's smaller cities, such as Drayton, North Dakota, which has a population of about 750.
One of the strategies that American Crystal Sugar is using to recruit employees is to visit high schools and secondary institutions and talk to students about the job opportunities at the company, Doyle said. Giving students information about the jobs helps clear up misperceptions, such as that the jobs require hard, physical labor, which is something they may have heard from older relatives who once worked there.
While some jobs still require some physical labor, the amount is less than it used to be because there's more automation now, he said.
Besides promoting the job opportunities to students, American Crystal Sugar also pays tuition for students to learn the trades of electronic control technician and mechanic at Mesabi Range Campus-Minnesota North in Minnesota and power generation at Bismarck (North Dakota) State College. The company pays the tuition and offers a stipend to students who agree to work at American Crystal Sugar for two years, Doyle said.
"That's how we grow our own," he said.
In Idaho, where Amalgamated Sugar Co. is located, there are a lot of people retiring from manufacturing jobs and not enough potential workers to replace them, said Gina Smith-Winegar, Amalgamated Sugar talent acquisition manager.
Amalgamated Sugar, based in Boise, is competing with other manufacturing companies, including Chobani Yogurt and Cliff Bars and for jobs at its factory locations in Twin Falls, she said. Meanwhile, in Nampa, Idaho, where Amalgamated Sugar also has a factory, there is a GoGo squeeZ down the street from the sugarbeet plant.
"All of these companies, they all have instrument technicians, they all have machinists," Smith-Winegar said.
There are so many job opportunities that young people can "cherry pick" where they want to work and dictate when they want time off, she said. For example, it's not uncommon for people to work for a company for a few weeks, ask for time off to attend an event, and then, when the company doesn't grant their request, quit their jobs. After they've attended the event, they find another job.
"The turnover is incredible," Smith-Winegar said.
Another challenge that has developed as a result of the robust number of manufacturing company jobs in Idaho is that companies have to make quick hiring decisions after they have interviewed candidates.
"The speed factor is something that I've been working on with hiring managers," Smith-Winegar said. The company doesn't have the luxury of waiting for the "perfect" job candidate to walk through the door. Instead, after interviewing a person who appears to be a good, solid fit for the job, Amalgamated Sugar immediately puts together a benefits package for the employee and offers them the job.
"We've got to be ready to do negotiations," Smith-Winegar said. "People can apply for five jobs and get an offer in two weeks."
As a way to streamline the hiring process, Amalgamated Sugar also held an on-site job fair for entry level positions. The attendees at the job fair had an opportunity to be hired, take a fitness and drug test, and complete the paperwork they needed to do. The next day, they started work at the company with a four-day paid orientation.
"That takes a lot of coordination, but it speeds up the process dramatically," she said.
The size of the community in which Amalgamated sugarbeet factories are located also can make it difficult to hire professional workers, she said.
For example, some potential professional employees don't want to relocate from a city to work in an Amalgamated Sugar factory in Paul, Idaho, which has a population of about 1,400 and tight housing market.
The company has purchased housing which it provides for its engineering interns in hopes that once they have worked for the company and seen how it operates, they will be willing to return and work full-time when jobs are available.
Michigan Sugar Co., based in Bay City, also is challenged finding workers for its factories in rural areas.
"It's just a smaller pool to choose from," said Amanda Stolicker, Michigan Sugar senior human resources generalist.
The company seeks to find creative ways to find employees in surrounding communities, she said. That includes partnering with recruiting companies and hosting job fairs. Michigan Sugar also has a referral program for its employees which pays up to $1,000, in increments, if the company hires a person the employee referred.
Meanwhile, Michigan Sugar has an apprenticeship program with Delta College in University Center, Michigan. The company pays the tuition for a dozen apprentices from the college working at its Bay City factory. The program is a way for the students to get on-the-job training and for the company to attract potential employers.
"A lot of them do stay on and become electricians and welders," Stolicker said.
Finding employees in a tight labor market requires thinking creatively and engaging employees from throughout the company, Smith-Winegar said.
"It's the whole team coming together," she said.
The efforts Amalgamated Sugar is making to attract employees appear to be working. Nearly 90% of the 45 attendees at the job fair were hired during the event, she said.
"Were just trying to come up with creative solutions that might work. You miss some, and you have some wins. You try to capitalize on the wins," Smith-Winegar said.
At American Crystal Sugar, more positions also are being filled now.
"Our numbers are trending upwards. It's not huge gains, but in this market, I'll take it," Doyle said.
While finding employees to work at Michigan Sugar Co. still is a struggle at Michigan Sugar, it's easier than it was during COVID, Stolicker said.
"We're coming back off of that," she said.