Sugarbeet farmers will converge on the Hill to tell their stories
Members of the American Sugarbeet Growers Association, together with Louisiana sugarcane growers, will meet with U.S. senators and representatives and their staffs to talk about the new farm bill.
WASHINGTON D.C. — It's crucial for sugarbeet farmers to tell Congress what they want to see in the 2023 Farm Bill, says Glenn Thompson, House Agriculture Committee chair.
"You don't want us writing a farm bill with just voices inside the Beltway," Thompson, a Pennsylvania Republican, told farmers at the American Sugarbeet Growers Association annual meeting in Washington D.C. "I want to find out what you want in the farm bill."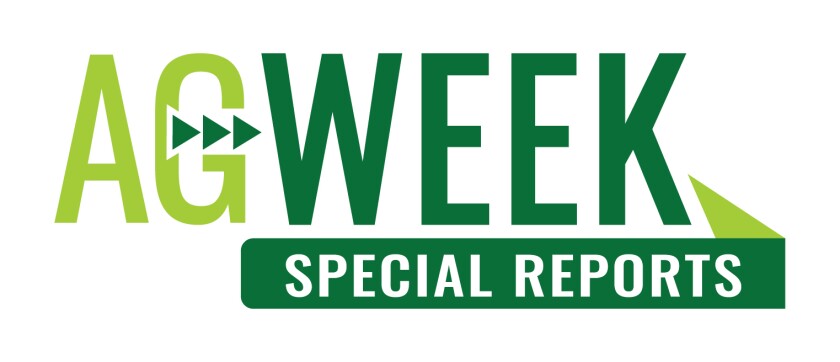 The farm bill is a massive piece of legislation Congress is called on to pass every five years. The bill encompasses farm policy and food insecurity, leading some members of Congress to call the farm bill a matter of national security. The current bill, passed in 2018, expires on Sept. 30, 2023. In this month's Agweek Special Report, we examine the farm bill — why it exists and what it does. That includes in depth looks at crop insurance and food insecurity.
About 250 sugarbeet farmers attended the meeting held Jan. 29-Jan. 31. The theme of the meeting was "Capitol engagement, confronting the challenges before us," and included speakers on the farm bill, pesticides and sugar trade.
Nearly 70% of the members of the House Agriculture Committee, which is made up of 28 Republicans and 24 Democrats, have not before voted on a farm bill, Thompson said.
There are a total of 215 members of Congress who never have voted on a farm bill, and a change of leadership in the House, said Nate Hultgren, American Sugarbeet Growers board president and a Raymond, Minnesota, farmer.
"That is significant because leadership holds tremendous power," Hultgren said.
One of the ways the American Sugarbeet Growers Association plans to educate members of Congress is to be part of an annual fly-in event. Members of the association, which represents 10,000 sugarbeet farmers in 11 states, including North Dakota, Minnesota and Montana, together with Louisiana sugarcane growers, will meet with U.S. senators and representatives and their staffs and hold political fundraisers in late February and early March.
During the two-week period the ASGA farmers will make more than 300 office visits, Hultgren said.
One of the messages that sugarbeet farmers want to convey is that more money in the farm bill should be allocated for programs, such as federal disaster insurance instead of authorizing adhoc emergency relief after natural disasters have occurred, he said.
It's also important that farmers let members of Congress know the sustainable, responsible way that sugarbeet farmers produce their crops using science, technology and innovation, Thompson said.
"You have a great story to tell and you've got the facts. I encourage you when you're here in Washington and when you go home, to share your story," he said.
Another part of that story is the significant role that sugarbeets play in food security, said Luther Markwart, American Sugarbeet Growers Association vice president. In the United States, food security means national security, he said.
The 2020 COVID pandemic, when grocery stores were empty of many food items, there was still sugar on the shelves because of the ability of the industry to pivot and provide product, Markwart said.
However, the U.S. sugarbeet industry is continuing to close grower-owned factories, an indication that it is under stress, he said. During the past 40 years, 24 U.S. factories have closed. On Monday, Feb. 6, American Crystal Sugar Co. in Moorhead, Minnesota, announced it was closing Sidney Sugars Inc. , a wholly owned subsidiary of the company because it was unable to contract an adequate amount of acres to make the Montana factory profitable.
The sugarbeet industry needs to be creative and ensure that its ideas are thoroughly analyzed, will work, are cost-effective and comply with the trade agreement. Meanwhile, the economic and political environment should be considered, it should be determined whether the idea is within the jurisdiction of the Agriculture Committee and be able to survive an amendment in the House and Senate.
Thompson expressed confidence that the 2023 Farm Bill will be completed by the end of the year.
"My goal is to get it done (and) get it done in a bi-partisan way," Thompson said. "We've traded in our black dress boots for work boots because that's what it's going to take to get it done."