Rural America and the need for speed
Most of us who live or have lived in rural America understand that the pace is usually a little slower and the cost of living is much less expensive than urban areas like Washington, D.C., New York or Los Angeles. And that's often one of the life...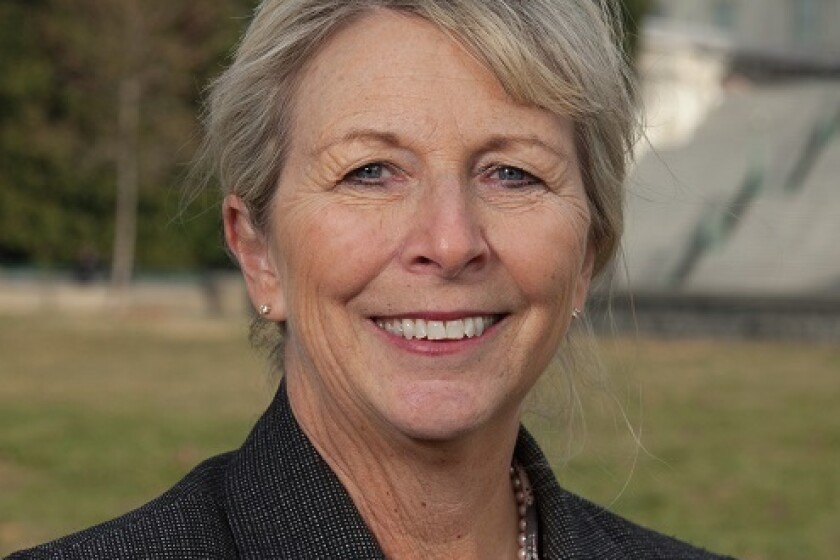 Most of us who live or have lived in rural America understand that the pace is usually a little slower and the cost of living is much less expensive than urban areas like Washington, D.C., New York or Los Angeles. And that's often one of the lifestyle reasons people choose to live in small towns or places off the beaten path.
But what if you want to live in rural America and sell your products or services? Or what if you just want to stay connected with friends and relatives who live elsewhere? It's certainly possible, if you have a high-speed connection to the internet.
Unfortunately, connectivity in sparsely populated regions of the United States is still a big "if" for most of rural America.
The net result: U.S. farmers and rural businesses are losing their competitive edge against other businesses who already enjoy high-speed internet access. Students are not able to learn from a wide variety of sources in real time. Health care providers can't share crucial information to help patients.
Personally, it's been a frustrating situation, too. As a journalist and a publisher, I need to be able to file stories wherever I travel. And over the last decade, I've successfully done so from China, Vietnam, and Russia - just to name a few places.
But for years, I could not get anything other than dial-up telephone access in Grant County, N.D., where my husband and I own a farm, and I still struggle with workable cell service. My best chance at connectivity was to drive our Gator up to the top of the highest bluff, point my cell phone toward the nearest cell tower and hope I could get a transmission signal to send a story or make a phone call. (Thank goodness for relatives who finally invested in broadband for their home and let me tap in.)
Plenty of others see the problem, too.
During an infrastructure summit Agri-Pulse hosted last fall, it became clear that rural America needs much more than "traditional" infrastructure, like roads and bridges, to compete and improve quality of life.
Doug Boone, president of the Rural Broadband Association and CEO of Premier Communications in Sioux Center, Iowa, discussed the investments his company has made to enhance connectivity to schools, hospitals and numerous health care clinics in northwest Iowa.
"Over last 10 years, we have invested over $100 million dollars, primarily in fiber optics and electronics, and increased our staff from 25 to 75," Boone said. Yet, when you hear statistics like 14.1 million people who don't have access to broadband - primarily in rural areas - it just highlights how far we need to go yet."
The National Rural Electric Cooperative Association worked Capitol Hill this spring to make sure congressional lawmakers and the White House know that infrastructure isn't just roads and bridges. It also includes broadband.
"Broadband is really the lifeblood of the economy in the 21st century," said Jim Matheson, CEO of the NRECA, who was recently named to a Federal Communications Commission Broadband Deployment Advisory Committee. But he added, "Rural America is on the outside looking in. We think that's bad policy."
The Trump Administration is discussing the possibility of addressing rural connectivity as part of an infrastructure package later this year, and fortunately, they've named a rural "rock star" to make the case: Ajit Pai, the new chairman of the Federal Communications Committee.
Pai, who hails from Parsons, Kan., (population 10,500) has been traveling the back roads of rural America to discuss connectivity challenges and the potential impact on rural economic development with farmers, ranchers and business leaders.
"This is an issue that is not just a professional obligation for me. It's a personal passion. I got to see, for myself, how important it is to help these people make ends meet," Pai told Agriculture Secretary Sonny Perdue, who was hosting the first meeting of the cross-government Task Force on Agriculture and Rural Prosperity last week.
Pai shared several examples of how connectivity is making a big difference for farmers, businesses, students, patients and families:
"I visited a meat processing plant in Diller, Neb., where I got to see how the owner is able to monitor remotely all of his sites with Wi-Fi connectivity...His employees are able to work more productive things other than paperwork by submitting forms to the USDA electronically instead of having to fill them out by pencil - which is what they had to do 20 years ago. He's now able to use the internet to ship his product to all 50 states and around the world. This is literally a business that could not have existed in the way it does now 25 years ago before the internet existed."
Pai also traveled to Allen, Kan., (population 177), and talked to the owner of a feedlot who was "able to monitor in real time the intake of each and every one of his cattle to make sure that they're getting the feed they need, the antibiotics they need so that he can represent to his buyers - 'I can guarantee you that this particular cow is top notch.'"
"That's a differentiating factor that he couldn't have if he was operating in the analog age," Pai told Perdue and the other cabinet members assembled for the meeting at USDA headquarters.
Even more importantly, Pai was able to "connect the dots" between high-speed connectivity and quality of life in rural America.
"In a lot of towns in this country, including in my own hometown, some folks are skeptical about the future. They don't think rural America is a place to raise a family, get a job, build a brighter future for yourself. So they end up moving to places where they might not rather move. They'd rather stay in their hometowns. I think technology is one way of addressing that issue.
"I am hopeful that with this working group, some of the work product that we are able to generate, we're going to try to reverse that brain drain so to speak and give people a brighter sense about the future."
Potential Sidebar:
USDA funds more broadband service
USDA partners with more than 500 telecommunications providers across the country to fund broadband infrastructure investments.These projects connect residents, businesses, healthcare facilities and community facilities - including schools, libraries and first responders - to the internet. The agency recently announced $43.6 million would be available to add nearly 1,000 miles of fiber to fund broadband service. The funding will be used as follows:
• USDA is awarding a $24.8 million loan to the Central Texas Telephone Cooperative, Inc. to construct 568 miles of fiber and install equipment upgrades in seven of its 17 exchanges.
• California's Ducor Telephone Co. is receiving a $9 million loan to construct 67 miles of fiber and update equipment to improve quality, functionality and network reliability.
• In Iowa, the Coon Valley Cooperative Telephone Association will use a $6.5 million loan to construct 216 miles of fiber to improve access to advanced telecommunications services.
• Illinois' Viola Home Telephone Co. will use a $3.3 million loan to construct 104 miles of fiber cable and provide supporting equipment to deliver enhanced telecommunications services to its rural subscribers.
USDA is providing these loans through Rural Development's Telecommunications Program. This program funds infrastructure and equipment to deliver broadband and distance learning and telemedicine services throughout rural America.