Ag, biofuels and retail groups sue state over Minnesota's zero-emissions mandate
Minnesota is one many states that have followed California's lead in adopting more protective tailpipe emissions limits.
In a lawsuit filed last month, agriculture, biofuels and convenience store groups allege the state of Minnesota violated the U.S. Constitution and federal law in adopting California's zero-emissions vehicles mandate.
The Minnesota Soybean Growers Association, Minnesota Service Station & Convenience Store Association, National Association of Convenience Stores, Clean Fuels Development Coalition and ICM Inc. filed a lawsuit this spring against the state of Minnesota for its adoption of California's "zero-emission vehicle" mandate.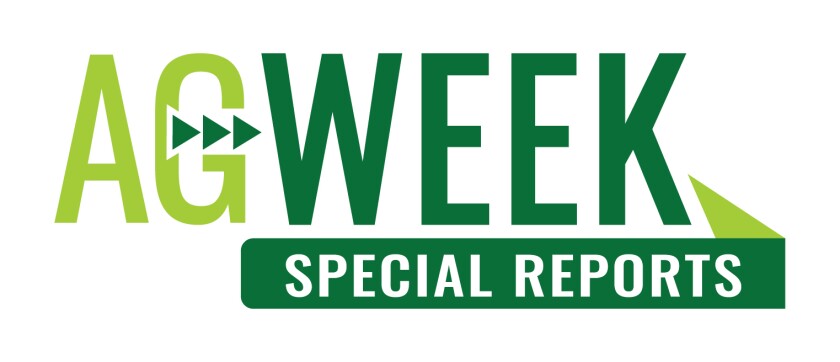 Biofuels — ethanol, biodiesel and others — have become important in both ag and energy. In the April Agweek Special Report, we look at where biofuels started and where they're going, including discussions about carbon sequestration, higher volumes of ethanol in gasoline, new processing plants, state and federal policies and more.
The lawsuit, filed in the U.S. District Court for the District of Minnesota, challenges the legality of Minnesota Pollution Control Agency rules requiring that new cars, light-duty trucks and medium-duty vehicles in the state meet emission limits set by California and match California's requirements for the sale of a certain percentage of so-called "zero-emission vehicles," as defined by California regulators.
Minnesota is one many states that have followed California's lead in adopting more protective tailpipe emissions limits. The program is part of the state's Climate Action Framework that aims to cut greenhouse gases in half by 2030. The Minnesota Automobile Dealers Association fought the requirements but lost at the Court of Appeals last year, and petitioned the state Supreme Court to hear the case.
Lance Klatt, executive director of the MSSA, said the California mandate is bad for Minnesota consumers, businesses and the state economy.
The MSSA was founded in 1966 to represent independent retailers in the auto and petroleum industry in legal and legislative opportunities, said Klatt, and it currently represents around 300 stations today.
"A lot of our retailers have adopted E15, E85, E30, and are all bought biofuels, and they've spent some money on infrastructure for biofuels," Klatt said. "They're concerned about all the money they put into the infrastructure, and then to see our governor adopt California Air Resources Board's (CARB) tailpipe emissions standards is just uncomfortable for them."
Klatt said many of the retail members of MSSA were among the first to offer E15.
"When you look at all the gallons sold in Minnesota of E15, sometimes I'd like to think that if it wasn't for members of my association, I'm not sure how far E15 would be here today," Klatt said.
Klatt served on the Governor's Biofuels Council for two years, and said he listened to Minnesota Gov. Tim Walz tout his plan to increase biofuels in the state.
"How do you do that when you adopt CARB's tailpipe emission standards, when CARB doesn't recognize E15 as a fuel today in California," Klatt said.
He said he has little confidence in the Walz administration stepping back Minnesota's pledge to adopt California's mandate.
"That's why we've decided to go with this lawsuit, because it just doesn't make sense to have Minnesota blindly follow California's rules, and it gives up our ability to make our own decisions," Klatt said.
Bob Worth, president of the MSGA, said Minnesota's adoption of California's mandate will "sabotage" Minnesota growers and producers of liquid fuel.
"Minnesota consumers know better than California politicians what is best for their own lives," Worth said.
According to MSGA, about $1.7 billion of Minnesota's GDP comes from the biodiesel industry and biodiesel supports nearly 5,400 jobs in the state and 65,000 jobs in the U.S. Every 100 million gallons of production supports 3,200 jobs, and in total, biodiesel adds more than $1 to every bushel of soybeans, according to MSGA.
"With profit margins being so close, if we lose our biodiesel market, it would be a serious matter for soybean farmers to face," said Worth, who helped advocate for the passage of the original biodiesel law that Minnesota passed in 2002.
The lawsuit contends that Minnesota's adoption of the mandate violates the U.S. Constitution's equal sovereignty doctrine because it grants California a greater degree of sovereignty and capacity for self-government than all other states.