Fears mount over potential loss of NAFTA
Later this month, negotiators from the U.S., Mexico and Canada head to Mexico City to discuss the North American Free Trade Agreement. To say that major U.S. farm and ranch groups are nervous about the potential outcome during this fourth round -...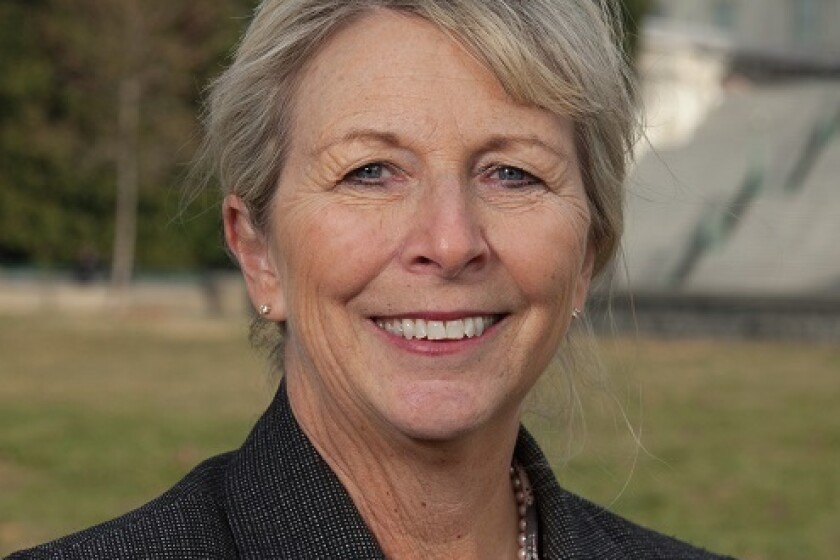 Later this month, negotiators from the U.S., Mexico and Canada head to Mexico City to discuss the North American Free Trade Agreement. To say that major U.S. farm and ranch groups are nervous about the potential outcome during this fourth round - starting Nov. 17 - would be an understatement.
At a time when many farm gate prices are already under pressure and international exports account for an average of 20 percent of farm revenues, many fear that losing this crucial trade agreement will deliver a death blow to an already fragile farm economy.
Senate Agriculture Committee Chairman Pat Roberts underscored the importance of NAFTA during a recent speech to the U.S. Chamber of Commerce.
"Canada and Mexico have ranked in the top three destinations for U.S. agricultural exports since 2001 and have continuously been ranked in the top five destinations for U.S. agricultural exports since NAFTA was signed into law in 1993. And this is why the ongoing negotiation to modernize and strengthen NAFTA puts us at such a critical juncture in U.S. trade policy," he noted.
Over the course of the 23-year old NAFTA agreement, U.S. agricultural exports have increased to Canada by 265 percent and to Mexico by 289 percent, Roberts added.
"Mexico barely registered as a market prior to NAFTA, but it is now the top destination for Kansas wheat."
Yet, Roberts lamented that, "There is sort of a pervasive view that NAFTA could be terminated, and I know that they feel that basically it's a means to an end, but I think that's the wrong message - that's the wrong way to approach it ... I know Bob Lighthizer. He's a good man ... He knows the value of agriculture, but the path he may take - that of (President Trump) - is a path that I think is fraught with a lot of danger."
Seeking a better deal
It's not that many farm leaders disagree with the Trump team's attempts to get a better deal out of NAFTA, especially when it comes to sending more dairy exports to Canada and breaking down other trade barriers. They've been watching patiently as Trump and his team have tried to make headway for both agriculture and the manufacturing sectors. And they've been standing at the sidelines, urging negotiators to "do no harm."
But with billions of dollars of pork, beef, wheat, rice, corn and soybean sales at stake, some of the recent comments coming from our top negotiators have added to the angst and head-scratching.
Is it a negotiating ploy to suggest that we might pull out of the agreement altogether? Or do they really believe that agriculture would not be harmed, as Commerce Secretary Wilbur Ross seemed to suggest last month when he described the potential danger of a NAFTA withdrawal to U.S. agricultural producers as an "empty threat."
Both Ross and Lighthizer have promised in the past that their goals were to "do no harm" to agriculture when it came to rewriting NAFTA, but both have also suggested recently that scrapping the trade pact would be inconsequential.
"If we end up not having an agreement, my guess is that all three countries will do just fine," Lighthizer told reporters recently. "There's a lot of trade. There's a lot of reasons to trade."
Randy Spronk, a Minnesota pork producer and former president of the National Pork Producers Council, expressed disappointment in Trump's trade officials.
"We know that (USDA) Secretary (Sonny) Perdue understands the risk to agriculture from losing the Mexican and Canadian markets, but it's not clear that other members of the administration's trade team understand that termination would be economically devastating for farmers, ranchers and food and agriculture workers," Spronk said at the Chamber event.
Other farm groups agree.
"We feel that the negotiations are not heading in a direction that can result in a NAFTA 2.0 that can be agreed to by Canada, Mexico and passed through (the U.S.) Congress," an American Soybean Association official said recently.
And the death of NAFTA would be the death of pork exports to Mexico, said Spronk. There are no tariffs on U.S. pork exports to Mexico under the trade pact, but that would end if Trump withdraws the U.S. from NAFTA. Faced with tariffs as high as 40 percent - the pre-NAFTA level - Mexico would eventually shut out all U.S. pork in favor of shipments from Europe and elsewhere, he said.
"That would result in the loss of 5 percent of U.S. pork production at a cost of $12 per individual hog," he said. "The cumulative impact on the U.S. pork industry would be $1.5 billion."
On a personal note, Spronk said he would lose about $2.5 million per year in revenue on his own farm if the U.S. lost its Mexican market.
Meanwhile, the losses are piling up even though NAFTA is still in place and the renegotiations are still moving forward, said Gordon Stoner, president of the National Association of Wheat Growers.
It's not just the U.S. farmers who are worried the U.S. will pull out of NAFTA but Mexican importers as well, and they are already starting to find new suppliers outside the U.S., Stoner told Agri-Pulse in an interview.
Mexico and Argentina signed a phytosanitary protocol last month to allow Mexican millers and bakers to buy wheat from the South American country, and that trade is already taking place, according to a report from USDA's Foreign Agricultural Service. The first shipment of 30,000 tons of Argentine wheat is expected to arrive in Mexico in December and another 30,000-ton purchase is being arranged now.
Stoner pointed to the controversial concessions that U.S. negotiators have been demanding from Mexico and Canada during the new NAFTA talks - demands that negotiators from the two countries have flatly refused - as the main threats to a successful renegotiation of the trade pact. The U.S. wants a provision that would make it easier for American fruit and vegetable growers to file anti-dumping complaints against Mexico. It is demanding that Canada end its supply management dairy system.
"Mexican mills and the Mexican government are not going to be held hostage to America and they are exploring new supply channels, and I believe the sales (of Argentine wheat) are a direct result of that," Stoner said. "The damage has already been done. We've used the term collateral damage. You're seeing that right now."
And it will likely only get worse, he said.
"I believe in the days to come we will continue to see more sourcing (from Argentina)," Stoner said. "Will we be thrown completely out of the (Mexican) market? Certainly not, but it was our market to lose and we're losing it. It's a trickle at this point, but it could turn into a torrent."