COVID-19 outbreak potential at the SD State Fair dependent on fair goers' self conduct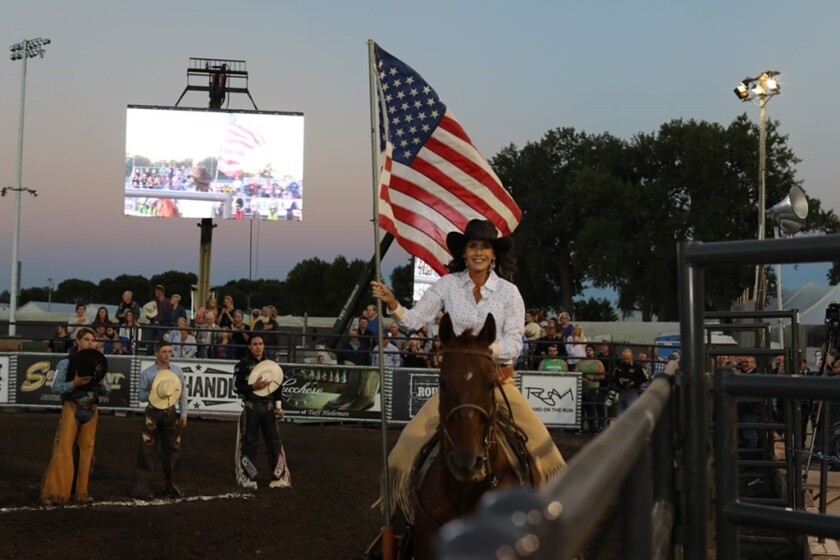 HURON, S.D. — The South Dakota State Fairgrounds have been a sort of ground zero for COVID-19, as it housed a health command center in response to the state's first substantial spread of coronavirus in the town of Huron.
Gov. Kristi Noem has taken a hands-off approach and has not placed restrictions on South Dakotans during the pandemic, though state law has given elected city officials the ability to create restrictions with an approved resolution to mitigate COVID-19 spread.
The organizers of the South Dakota State Fair decided against canceling the event and the state fair commission has been developing health and safety measures that rely on self-responsibility and self-awareness of fairgoers.
Instead, they'll be testing volunteers and employees and have a call center available for anyone who has questions or concerns about catching the virus at the fair. Grandstand Concert Series events were canceled entirely. Other measures taken include:
Signage placed throughout the grounds and at the gates in different languages reminding people to social distance, encourage mask wearing, stay home if not feeling well, wash your hands.

Hand washing stations and portable hand sanitizing dispensers strategically placed throughout the grounds.

Benches and picnic tables spread out.

An increase in cleaning and sanitizing high touch point areas

State Fair employees will go through a process of self-examination before beginning work including temperature checks and other symptom checks. In addition to self-symptom checks, employees will be equipped with hand sanitizer and masks, which are not mandatory.

Food vendors are required to wear masks and eliminate self-service products and condiments.
Noem has been met with criticism for allowing large events to take place in South Dakota, including the Sturgis Bike Rally in the Black Hills and the Sioux Empire Fair in Sioux Falls, both of which took place last August.
Since then, the state has seen a surge in cases, though the events coincided with school openings, including college students moving into campus housing.
On Thursday night of the fair, Noem received a standing ovation during the Red Wilk Construction Bull Bash, which has been held in Huron for 17 years.
Noem carried the American flag during the opening ceremony, Red Wilk told the Forum in a phone interview Friday.
Wilk said attendance at the rodeo event was maybe half of what last year's attendance was, estimating that Thursday night brought in about 2,500 people to watch the bull riding competition.
"There are out-of-state campers that came here to show cattle because they couldn't where they live this year," Wilk said.
Nonresident fairgoers are also enjoying themselves at the fair, Wilk said, noting how they were unable to do so in their home states due to cancellations of events due to restrictions.
Wilk said he believes anyone who is visiting the fair for the first time will realize how special and great the state fair in Huron truly is, especially with all the recent updates made to the fairgrounds buildings, which included the newly constructed 48,000 square foot Nordby Exhibit Hall.
State Sen. Susan Wismer, a Democrat from Britton, will not be attending the fair this year due to the health risks.
"I'm an avid state fair supporter, from my own and then our children's 4-H days. I think that by dropping the concerts at the grandstand, they cut the potential COVID exposure greatly," Wismer said Friday, Sept. 4.
"Still, I am not attending because of the exposure risk. I don't have a problem with the Governor's refusal to exercise her power to shut down superspreader events. I do have a problem with her planting doubts about the efficacy of basic CDC guidelines regarding masks and exposure."
Huron resident Nick Olson believes the state fair should've been canceled this year.
Huron has had 644 total positive cases, and as of Friday had 28 active cases.
"Honestly a lot of people in Huron I have spoken with have said they should have canceled it for the year," Olson said.
"Personally I am a little concerned just for the fact that I have children and family in Huron and would not want them catching the virus. But then there are your select residents in Huron that are not too worried about the virus."