Wall Meat Processing plans to expand in western South Dakota with USDA Grant
With a $3.3 million dollar USDA grant, Wall Meat Processing will be expanding with a new facility to open in New Underwood next year.
WALL & RAPID CITY, S.D. — Meat processing is expanding for one local meat processing company in western South Dakota.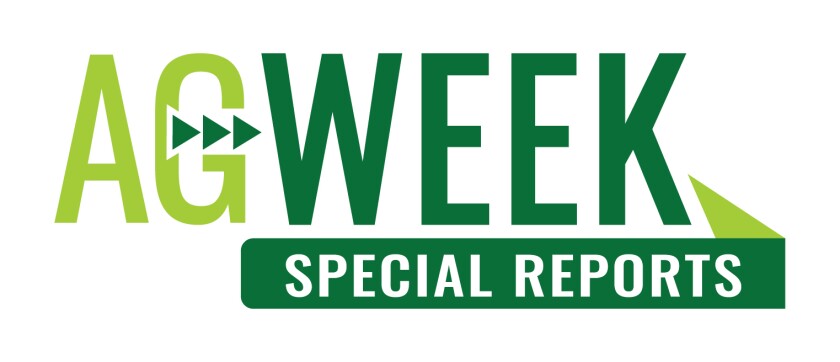 Meat processing was disrupted badly during the COVID-19 pandemic. The shutdown of major packing plants put a spotlight on local processors. Our Agweek Special Report looks at the current state of meat processing, including the impact of state and local funding and the impact of policy.
Wall Meat Processing has locations in both Wall and Rapid City and after receiving a $3.3 million grant from the USDA, they plan to expand and continue their work.
Wall Meat Processing started to notice the increased demand for local meat processors over the past couple years.
"Prior to COVID, we were processing about 500 animals, about 300 beef, 200 hogs. During and after COVID, we were up over 700 animals, 800, so we had almost doubled our capacity for this little location," said Janet Niehaus, co-owner of Wall Meat Processing.
Currently, the company has a 2,400 square foot processing and slaughter facility in Wall and a retail and processing location in Rapid City, but thanks to a grant from the USDA, they will be building a larger processing facility in New Underwood.
"That should have a capacity of 4,000 head per year," Neihaus said. "It helps take care of the ranchers and producers in the local area as well as some of them that are a little further out. And it also allows us to take care of individual customers that rely on our product."
Not only will they have more space, but they will have newer, better equipment for producing their ready-to-eat products.
"The amount of product that can come out of that or be pushed out of certain equipment like that definitely enhances our capabilities for mass production," Dan Charfauros, plant manager, Wall Meat Processing. "A lot of people are coming in, both on the custom side and on our retail side who take those kinds of products and to be able to have the equipment to keep up with the demand and the need is very essential for us and our customers."
Wall Meat Processing is more than just a butcher and processing facility, it's a company devoted to getting local meat into the hands of their customers. They work directly with several community outreach programs and businesses, making sure community members have access to local meat and understand where that meat comes from.
"We are one of the few that I know of, if not the only one that we put the ranchers name right on the package when we put it out in the public," said Kevin Larson, business development manager, Wall Meat Processing.
Wall Meat Processing has partnered with six Black Hills Big D gas stations, where they have sold nearly 25 head of local beef since Thanksgiving. The company has also partnered with local organizations including the Club for Boys, 25 schools in the Beef to School program, Meals on Wheels and several local restaurants.
"Again, it goes right back to the ranchers, that they have spent generations to bring that product to us and we are having the opportunity to extend that out," Larson said.
The processor also has a partnership with Western Dakota Technical College, where they are able to help train the next generation of meat processors.
"We are actually on their curriculum where we are actually teaching students on how to become proficient cutters, all the way up to a master cutter or they could be able to own their own business," Larson said. "To be able to do that, we are able to, again, get more local protein into retail locations that people have never had that opportunity to buy from that resource."
Wall Meat Processing is working hard to ensure more local protein is accessible to the local consumers.
"That grant, it is going to allow us to expand and to be able to help more people. My goal is to try to make sure that we can support more people in what they are trying to do while streamlining our process as well," Charfauros said.
Wall Meats is hoping to break ground on the facility within the next month or two and plan to open the plant within the next 16 to 18 months.