South Dakota corn will be used to create sustainable aviation fuel
Gevo plant will produce sustainable biofuel for jets in Lake Preston, South Dakota.
Sustainable aviation fuel is going to be created from South Dakota corn.
Gevo, a company making biofuel for jets, broke ground on its first commercial scale sustainable aviation fuel facility, Net-Zero 1, in Lake Preston, South Dakota in September 2022.
"Lake Preston is being designed to take carbohydrates made from corn, low carbon corn, and turn them into sustainable aviation fuel, jet fuel," said Patrick Gruber, CEO of Gevo.
Chemically, the fuel is the same as what is in the marketplace from petroleum, except this fuel has a net-zero footprint.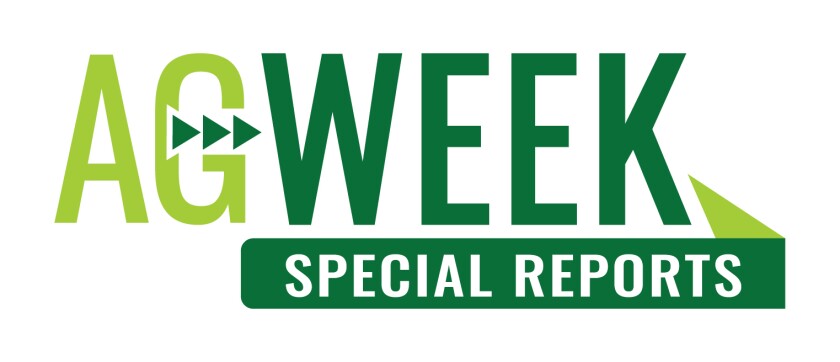 Biofuels — ethanol, biodiesel and others — have become important in both ag and energy. In the April Agweek Special Report, we look at where biofuels started and where they're going, including discussions about carbon sequestration, higher volumes of ethanol in gasoline, new processing plants, state and federal policies and more.
"The way you do that is by designing a plant that has really every good concept of how to reduce energy inside of a plant built into it using all the best techniques," Gruber said.
When choosing a location for the plant, Gevo decided on South Dakota because of its cost-effective, low-carbon corn, good wind sources and the railroads.
The plant will be powered by 100 megawatts of wind, it will have a hydrogen plant on-site and it has the ability to power displace natural gas with biogas.
"The over all energy efficacy makes it so it's a really, really low carbon footprint," Gruber said.
According to Gevo, every year the plant will use around 38 million bushels of corn to produce around 60 million gallons of sustainable aviation fuel, 800,000 gallons of renewable diesel and 4.4 million gallons of renewable naphtha. The plant will also produce low-carbon protein, feed and vegetable oil.
Gevo plans to use corn grown in South Dakota with soil health practices in mind.
"We know that not all corn is the same," Gruber said. "It is possible and the farmers we are working with improve their yields and can do low-till, no-till, it's not that it's a sacrifice."
Having a new plant will give corn producers another marketing outlet for their crop.
"South Dakota Corn itself has not run any kind of analysis yet on an improvement in basis in and around Lake Preston or that type of study, but we are very excited about the possibility longer term," said DaNita Murray, executive director of South Dakota Corn . "Corn ethanol is something where demand needs to continue to grow. This is something that is a huge opportunity not just here, but across the country."
Providing new ethanol outlets like this for producers is important.
"It's changed literally the face of agriculture in South Dakota, in a good way, in a way that I think a generation ago was hard for those producers to envision and that's great, that's a wonderful thing, but it's got to continue," Murray said. "So that growth is important to keep that trend moving forward from generation to generation."
The plant will also have the opportunity to expand.
"It will be a good industrial site because there are lots of people who need these kinds of products, so we see opportunities to expand further and make more products," Gruber said. "We can make gasoline, or diesel fuel, or we can make chemicals and plastics. Those are all possible from the same exact technology."
The target date for opening the plant is 2025.
"I think what's exciting for us is to see the rubber hit the road," Murray said. "At some point these contracts will become real and the potential for that premium becomes real to growers on the ground, and I hate to sound like we aren't excited now, but that is truly where I think where growers will realize that increased demand at the farm gate and it will have an impact on their operations."
Once in operation, the facility will staff around 90 full-time employees.