New farm bill debate picks up steam
The current farm bill does not expire until the fall of 2018, but several members of the House and Senate Agriculture Committees -- wary of the almost three years it took to approve the last bill -- are getting a jump start on the process.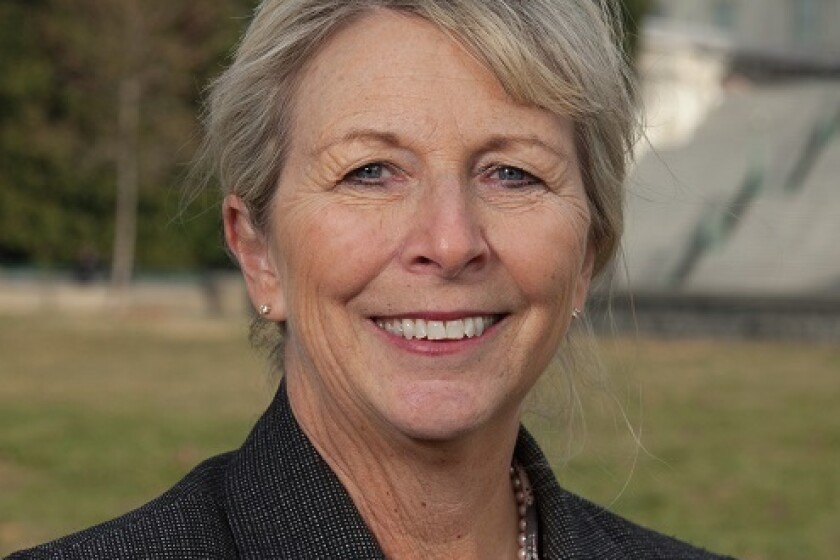 The current farm bill does not expire until the fall of 2018, but several members of the House and Senate Agriculture Committees - wary of the almost three years it took to approve the last bill - are getting a jump start on the process.
There's also a sense that farmers and ranchers need more certainty about government programs during a time when the farm economy is still struggling to regain its footing.
There likely won't be a lot of major changes in the next package, according to Minnesota Rep. Collin Peterson, the House Agriculture Committee's ranking Democrat. But those that do occur are likely to be hard fought.
The main reason: "There's not going to be any money," Peterson told Agri-Pulse.
The two main programs that need to be fixed deal with cotton and dairy.
Lawmakers on the Senate Agriculture Appropriations Subcommittee included new financial assistance for cotton and dairy programs in their annual spending package. If that passes, the measure would pave the way for changes sought by those respective commodity groups.
Other changes will likely require spending offsets from existing programs under the jurisdiction of the Senate and House Agriculture committees. That means finding spending cuts for every spending increase.
For example, Peterson wants to increase the size of the Conservation Reserve Program from a cap of 24 million acres to 32 million. Reducing that acreage cap in the last farm bill "saved" about $6 billion that was used to beef up other programs.
For 2018, Peterson is confident he can once again increase the size of the program by reducing rental rates on some acres and by streamlining options available under the decades-old land retirement program.
Rep. Vicky Hartzler, R-Mo, agreed that future farm bill changes were likely to be more "evolutionary than revolutionary." But when the House Agriculture Committee starts marking up the bill in early 2018, she hopes to expand rural broadband access, provide more grazing flexibility on CRP lands and keep crop insurance strong because it's a "win-win for farmers and taxpayers."
She and Peterson were recently part of a panel discussion on this topic at the Missouri Farm Bureau's annual meeting, where panelists discussed a wide variety of changes they'd like to see in the farm bill.
Fighting off challenges
Just as lawmakers and committee staff are working to improve current farm programs, others are just as busy looking at news ways to cut or reform them. Part of the "game plan" for aggies will require strategies and coalitions to protect against a series of amendments that aim to cut crop insurance.
Critics of crop insurance are laying the groundwork for winning amendments to the next farm bill that could slash premium subsidies and overall support to the insurance industry. They'll argue that the crop insurance program provides more assistance than farmers and companies deserve. Plus, they've been releasing new reports suggesting that the farm economy is in better shape than is being portrayed.
Senate Agriculture Committee Chairman Pat Roberts, R-Kan., says those critics "don't fully understand how this has evolved over the years as the primary tool in a farmer's tool box to assist with risk management. If we didn't have crop insurance, I don't know of any lending institution that would lend a farmer for the next year's crop. The access to capital would be greatly hindered. That would be felt all up and down Main Street."
Roberts says he doesn't want to end up with - under the banner of reform - fewer crop insurance companies serving only low-risk operations.
Another frequent target for farm bill critics is the U.S. Department of Agriculture program that regulates sugar production and protects farmers from price fluctuations.
Virginia Foxx, R-N.C., and Democrats Earl Blumenauer of Oregon and Danny Davis of Illinois, along with senators Pat Toomey, R-Pa., and Jeanne Shaheen, R-N.H., are behind the Sugar Policy Modernization Act, which supporters hope will eventually be included in the 2018 Farm Bill to strip away what they contend are costly protections for America's sugar cane and beet farmers.
Foxx said the Congressional Budget Office has calculated that her bill would save taxpayers $100 million over 10 years by doing away with government-backed, non-recourse loans for farmers and the Feedstock Flexibility Program, which guarantees the USDA will buy up surplus sugar if there is too much on the market.
When the USDA issues non-recourse loans, farmers can pledge the future sugar harvest as collateral and USDA must be willing to accept sugar in lieu of repayment of the loans.
The American Sugar Alliance defended the sugar program.
"Unlike foreign sugar industries, U.S. producers do not receive subsidy checks," said Galen Lee, president of the American Sugarbeet Growers Association. "Instead, producers get loans to help cash-flow operations while sugar is stored for customers. Because loans are repaid with interest, sugar policy has operated without taxpayer cost in the 2014 Farm Bill."
Lee said the proposed measures are designed to protect food and candy makers but threaten farmers.
"A better name would be the 'Sugar Farmer Bankruptcy Bill' because that's exactly what the Foxx-Davis plan is designed to do," he said. "Big candy companies have lobbied for decades to outsource production to foreign countries with high subsidies and low labor and environmental standards."
"We're hopeful that this bill will end up just like all the others designed to enrich candy companies at the expense of America's family farmers," Lee said.
Editor's note: Wyant is president and founder of Agri-Pulse Communications Inc. Agri-Pulse editors Philip Brasher and Bill Tomson contributed to this report. For more news, go to: www.Agri-Pulse.com .