Minnesota Agriculture Policy Bill provides $10M for agriculture, $70M for broadband
On May 26, Minnesota Gov. Tim Walz signed SF958, the omnibus Agriculture Policy Bill.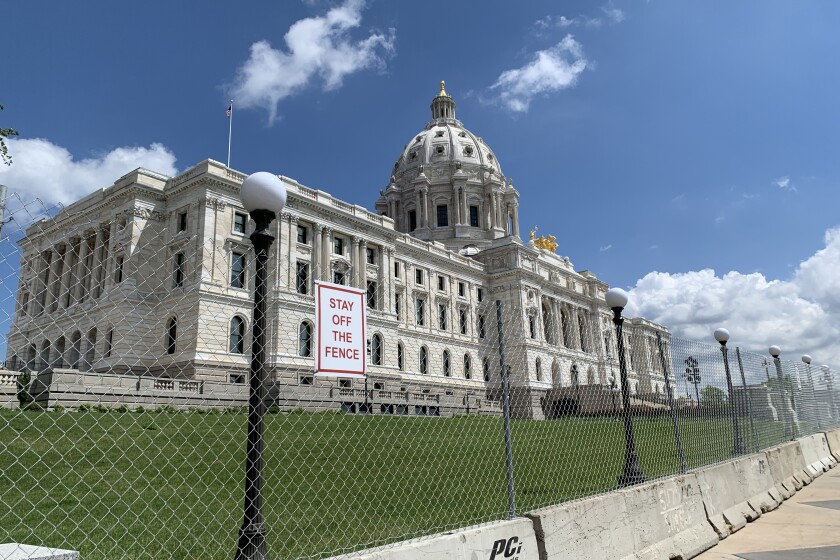 The announcement of an agreement on biannual budget targets recently between Minnesota Gov. Tim Walz, Senate Majority Leader Paul Gazelka and Speaker of the House Melissa Hortman was followed by an agreement for a limited agriculture policy bill.
Walz on Wednesday, May 26, signed SF958 the omnibus Agriculture Policy Bill .
Walz and legislative leaders reached a global biannual budget agreement that includes $10 million in new funding for agriculture, and $70 million for border-to-border broadband development.
Minnesota Farmers Union President Gary Wertish said that both developments address priorities brought forward by MFU members.
"We know that the budget process has been difficult this year, with a divided Legislature, pandemic, and some strong differences when it comes to priorities," Wertish said. "We appreciate the work that the governor and legislative leaders put in to set budget targets and are encouraged to see new investment in agriculture on the table."
The regular legislative session adjourned on May 17, with negotiations about specific funding priorities and policy provisions set to continue via informal working groups throughout the next two weeks in anticipation of a June 14 special session.
The Agriculture Conference Committee also reached agreements on limited agriculture policy provisions on May 16, which were approved by both full chambers the following day.
The provisions were:
A 5-year reauthorization of the Farmer-Lender Mediation program.
A deal to help producers who sell food under Minnesota's Cottage Food exemption from licensure by allowing LLCs to participate and allowing participants to sell pet treats.
An exemption from licensure for people who process less than $20,000 of wild game or fowl (or up to 200 deer) per year.
Adding another livestock producer to the Board of Animal Health and ensuring that at least one of the four producers on the board is a member of one of Minnesota's 11 Native tribes.
Requiring a report on proposed changes to the Agricultural Chemical Response and Reimbursement Account (ACRRA) program and not increasing the program's cap, which could result in increased costs for farmers.
The agriculture conference committee will continue to meet informally to reach agreement on spending priorities and other provisions though the next two weeks.