More volatile markets to come, especially for wheat
According to Frayne Olson, NDSU Extension crops economist and marketing specialist, the wheat markets will continue to fall as risk premium is being taken out.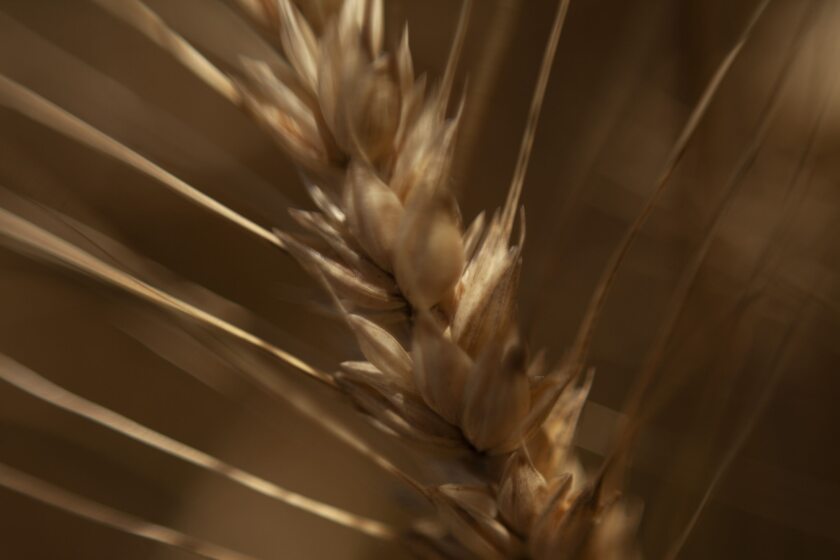 We are part of The Trust Project.
Like almost everything, the war in Ukraine has made a major impact on the grain markets since Russia invaded.
The grain market took a sudden dip recently. According to Frayne Olson, North Dakota State University Extension crops economist and marketing specialist, the pendulum finally swung the other way after experiencing higher market prices.
"We had a risk premium that entered into the marketplace, and now some of that risk premium is being taken out. So we're getting a little bit more information about how many acres have been planted here in the northern Plains for spring wheat and durum, as well as what's happened in the Canadian prairie provinces," he said. "We're also starting to take some of the risk premium out because we're starting to look at alternative flows of grain."
Russia is expected to have an impressive wheat crop but is still in the midst of figuring out logistics and alternative supply chain systems to get the product out. They also still have some last year's crop to transport. Olson believes that prices have not hit the bottom of the barrel yet and warns producers to prepare for the upcoming months.
"I think we'll see a little bit more of that risk premium taken out. But moving forward, I do think we'll start to see some additional volatility. What we'll probably see is a trading range start to develop, and within that trading range we're going to see a lot of volatility over the next several months as we try and figure out, again, exactly how many bushels we have to work with and where those bushels are being produced and available," he said.
The margin for error in the major commodities is tight this year due to lack of extra inventory. Olson expects to have additional volatility in the market when soybeans and corn are going through their key reproductive phases, which will ultimately spill over to the wheat markets as well. He advises farmers to come up with a marketing plan and buckle up for the turbulence the market could throw at them.
Inflation has been seen everywhere and has ultimately impacted food costs. Due to this, the World Health Organization as well as the United Nations have expressed concerns about starvation and malnutrition due to lack of food security brought on by high food prices. Olson says that while countries and areas such as Egypt and Northern Africa will be directly impacted by starvation brought on by these prices, the U.S. will also experience these hunger pains.