Food industry coping with supply chain changes
By all accounts, the pandemic has stressed the food chain.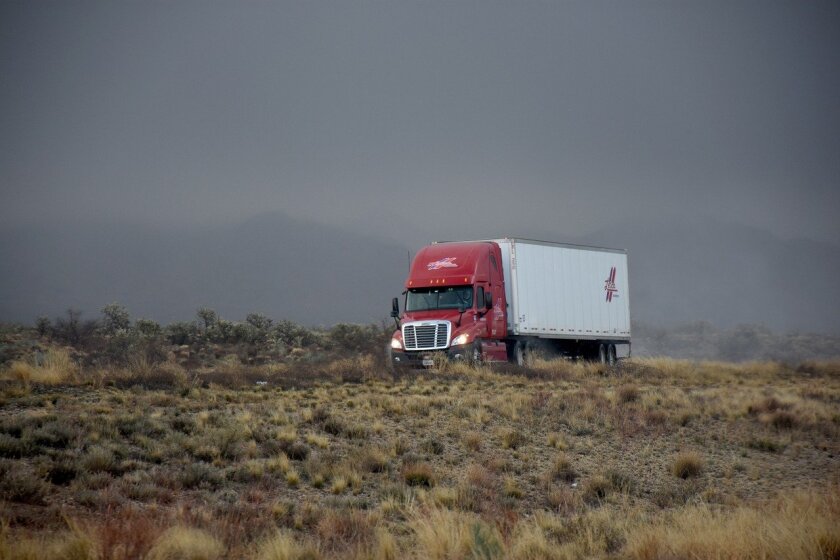 Reconciling food surpluses and food shortages during the coronavirus pandemic is difficult. But the contrasting images reflect disruptions in the food supply chain that's at least temporarily altered how food is delivered and consumed, Darci Vetter.
"You see people lining up for donations at food banks. You see empty grocery store shelves. At the same time, you see farmers who are dumping milk, plowing under fields of onions and squash, and most recently reports of having to euthanize hogs" — the result of "mismatches in our food supply chain," said Vetter, former chief agricultural negotiator with the Office of the U.S. Trade Representative,
She was among the panelists in a May 12 webinar on "Global Trade: A Pandemic Primer" hosted by the National Press Foundation. Also on the webinar, which was open to the news media, were Shefali Kapadia, senior editor of Supply Chain Dive; and Simon Evenett, creator of Global Trade Alert and a professor at the the University of St. Gallen, Switzerland.
The food supply chain, also known as the food system, refers to the steps in which food from a farm ends ends up on kitchen or restaurant tables. By all accounts, the pandemic has stressed the chain.
A few examples cited by the panelists: Truck drivers who can't find hotel rooms or lodging may decide not to take long drives, while a farm that sells 50-pound bags of potatoes to restaurants may or may not be able to quickly switch to five-pound bags for consumers.
But supply chain disruptions won't be permanent, panelists said.
"One thing I would be tracking is how quickly do these supply chains, which are being disrupted, reconfigure and start working again?" Evenett told journalists.
Ultimately, the food supply chain will adapt and evolve, sometimes in ways that may not be immediately apparent, panelists said.
Kapadia suggested that food production itself might change. One potential example might be greater investment in automation.
Panelists agreed there's no shortage of food in the United States. "Really, it's a logistical disconnect that's happening," Kapadia said.
Much of the reason for that is less consumption of food at restaurants and more at home, which can stress the supply chain that supermarkets utilize and lead to empty shelves of some products, she said.
Despite concern in the United States, there is no external threat to the U.S. food supply, Evenett said.
Only 27 countries have implemented some sort of export control on food in 2020, and some of those restrictions have been lifted.
"No country better exemplifies this than Vietnam, which is a major exporter of rice, where the government overreacted to the food scarcity and scares and put in place an export ban and has progressively stepped back from it" after Vietnamese leaders realized they were hurting their own rice farmers, he said.
Though Russia placed limits on wheat exports temporarily, Australia and the European Union stepped up their wheat exports, offsetting the Russian decision and holding down wheat prices, Evenett said.
In fact, some countries have been lowering barriers to trade because they want to better tap world markets, he said.